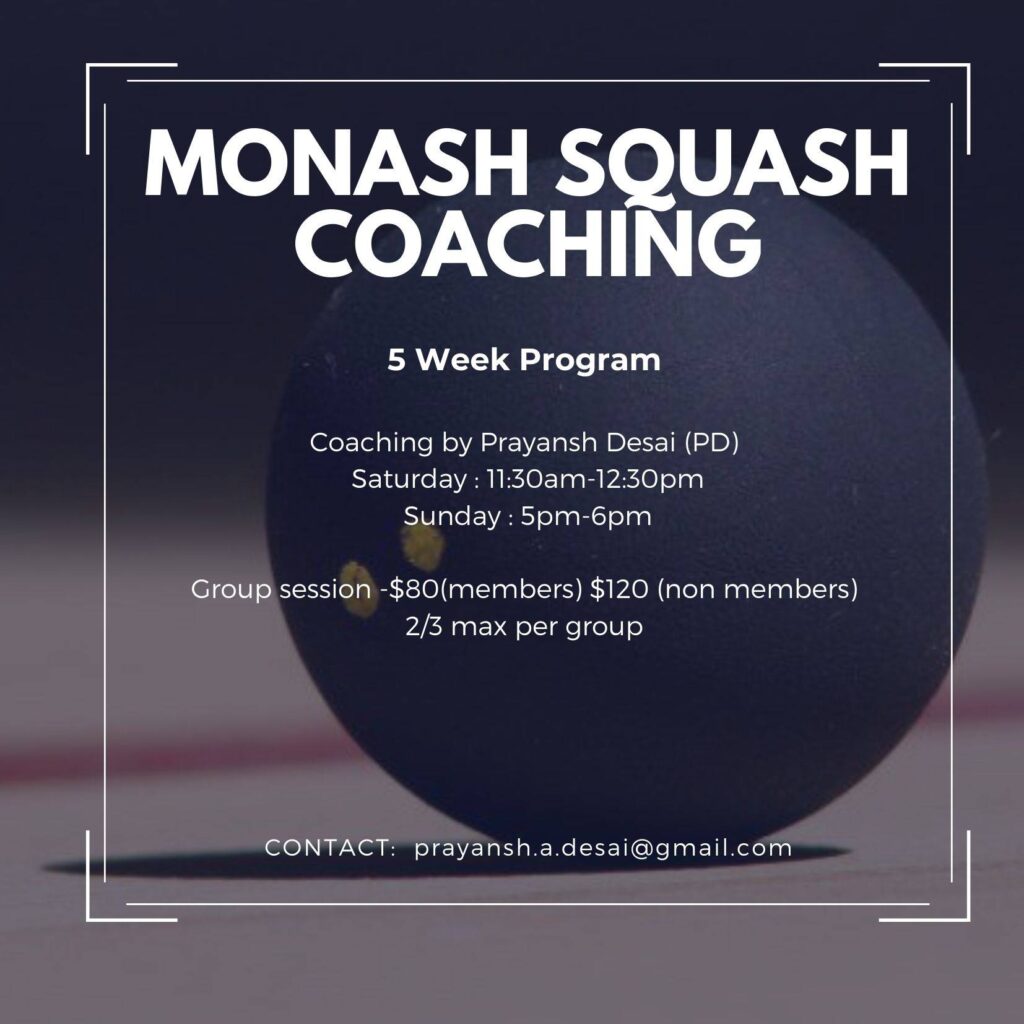 If you are looking to sharpen your game or take it to the next level, Monash Squash Club provides first class tuition to cater for every standard be at the beginner or intermediate level. Our goal at the Monash Squash Club is to not just make you a better squash player but make each session enjoyable and suitable for all levels especially those holding a squash racquet for the first time.

Our coaching program runs for members and visitors. Coaching is run across 5 weeks with 1-hour sessions per week. The following prices are total costs of the full 5 week programme.
| Number of players | Cost per person (members) | Cost per person (non-members) |
| --- | --- | --- |
| 1 | $160 | $200 |
| 2/3 | $80 | $120 |

The one on one sessions are highly effective for beginners looking to focus on their foundation skills / techniques and similarly focuses on rapid skill development for intermediates. Prayansh (goes by PD), who lives and breathes squash is our in-house certified coach who is a current State Player and Development Officer at Squash & Racquetball Victoria. His sessions are focused on fun learning but will surely keep you on your toes!